Dominatrix Sky van de Lux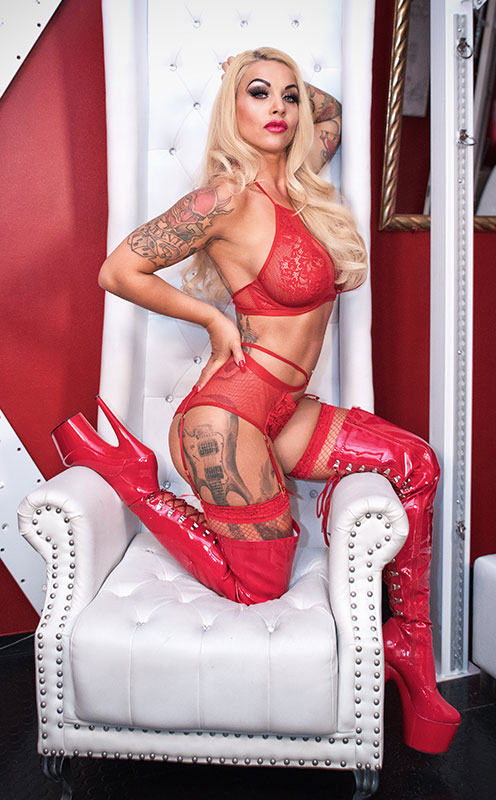 Presence
from 09/16/2019 to 09/17/2019
from 10/07/2019 to 10/08/2019
Are you looking for an attractive, dominant lady with BDSM knowledge and many years of experience?
Sky van de Luxe is a lady of classic dominance, paired with a touch of arrogance and an irresistible charisma.
With passion and superiority she lets her submissive servants feel her dominance.
Strict and consistent, but also sensitive and quiet. She catches you and gently leads you back into the real world.
As a lover of strict upbringing, with a special predilection for flagelation and unusual sm-scenarios, she enjoys driving her counterpart into lustful madness.
Her small, bizarre meanties make every gentleman smile, even after the session.
Gallery
My Preferences
English version of preferences available soon!
Auslieferungsspiele
Nippel Torture
Fußerotik
Klassische Erziehung
Bondage
CBT
Latex/Leder/Lack
Flagelantismus
Strap-on
Deprivation
Feminisierung/TV
Langzeitaufenthalte
Ohrfeigen
Fisting
Disziplinierung
Bastonade
Atemreduktion
Zuckerbrot & Peitsche
Elektro
Natursekt
Rohrstock
Nadellungen
Knebelungen
Harnröhrendehnung
Erniedrigungen
Facesitting
Käfighaltung
Stiefel/High-Heel/Nylon Verehrung