White Room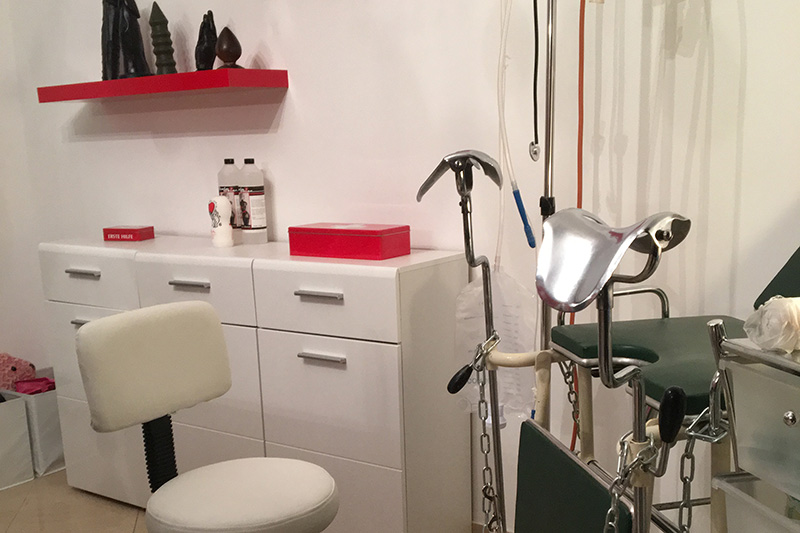 Clinic of bizarre desires

In the clinic of bizarre desires and perversions we are going to treat your suffering through the use of different therapies. We are going to decide what you need after anamnesis. Wrapped in shiny latex or with straps in a fancy costume, fixed and exposed, a frivolous roleplay on the gynchair with the nymphomanic nurse, emberassing inspections or a strict treatment from the sadistic doctor.
The possibilities in our bizarre clinic are as diverse as our fantasies.
Arrange your personal appointment for a treatment in the clinic of bizarre desires.
Gallery
Passions
Our treatment methods include:
Roleplays
Shavings
Electricity
Needleing
Catheter
Enemas and clisters
Prostate massage and treatment
Analtreatment and analstretching
Urethra stretching
Urethra penetration
Injections
Infusions
Forced ejaculation
Forced feeding
Foiling
Strap-on
Wax treatment
Hot and cold therapies
Fisting
Vibration therapy
Treatment with the fucking mashine